Choosing a career path is tricky, especially when you are fresh out of high school. For the most part, though, we know the more traditional and popular degree programs: social sciences, history, engineering, psychology, communications, and education (to name a few). But what about the more obscure offerings?
Walking, fermentation sciences and ice cream are among the more unusual degree programs you might encounter at various colleges throughout the country these days. Here are seven learning opportunities that have inspired students to embrace their education on a whole new level.?
1. Semester-A-Trail course at Emory & Henry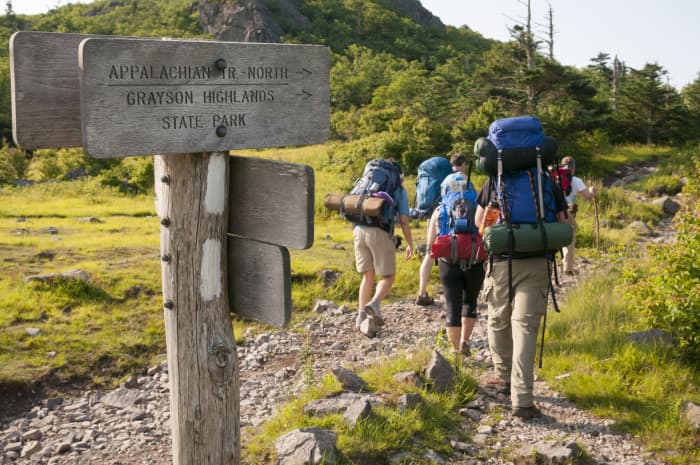 Have you ever dreamed of hiking the Appalachian Trail? You must not be the only one. Emory & Henry College, founded in the early 1800s and known as the oldest higher education institution in?Southwest Virginia, offers students a unique opportunity to earn college credit while trekking the trail.
In addition to the tough and fun skills you learn, while braving the elements on this historic hike, students are outfitted with a complete backpacking kit and must complete a wilderness first aid course. How long of a hike are we talking? You can choose your own adventure: the section hiker covers 470 miles from Springer Mountain to Damascus, while the thru-hiker takes you the entire 2,190 miles. Learn more about the?Semester-A-Trail program here.?
Related: Talk about an active retirement: How one retiree found meaning and purpose working on the Appalachian Trail
2.?Minor in fermentation sciences at Maryville College
Fermentation is all the rage at?Maryville College in East Tennessee. Fall of 2023 will be the first semester students can sign up for a minor in fermentation sciences. The nuts and bolts are this: you need 21 hours of study, eight hours are dedicated to chemistry and microbiology, seven hours to a host of new fermentation classes and six hours to hospitality (designed to help you understand the psychology and people skills you need to succeed in the food and beverage industry).
The overarching theme is related to brewing beer — due in part to the influx of the region's breweries. Still, the school says students will also learn about distillation and food preservation concepts along the way. One of the neatest parts of this program is that local craft breweries have already agreed to partner with the school to offer practical, hands-on experience for students.?Learn more about?fermentation sciences here.
3.?Student-led course on storytelling through Taylor Swift songs at Stanford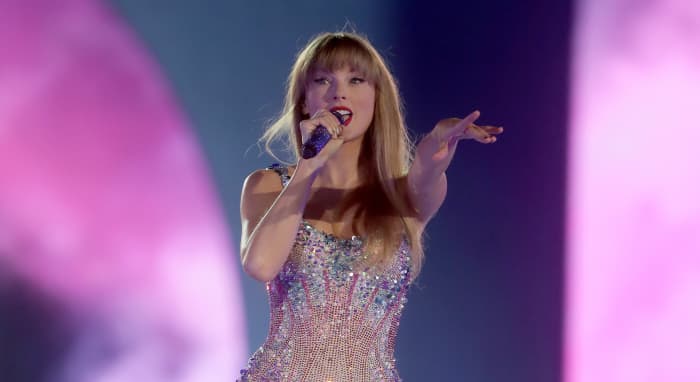 Heads up to all the Taylor Swift fans, this is not a drill — Stanford University is offering a student-led course on storytelling using Taylor Swift songs. Ava Jeffs, the one leading the charge on this outside-the-box course, wrote an essay on mental health as part of her application process using Swift's song "Clean" and has since decided to pursue the creation of a course for fellow students to discuss songwriting and musical art forms using the renowned artist's discography.
The 10-week course is formally called "The Last Great American Songwriter: Storytelling with Taylor Swift Through the Eras" and aims to help students understand and appreciate what Jeffs calls "the narrative power of music."?Learn more about?Swift's Storytelling course here.?
Read: A $35,000 trip to see Taylor Swift? How the artist's fans boosted the Los Angeles economy by $320 million.
4. Cow-to-Cone ice cream short course at Penn State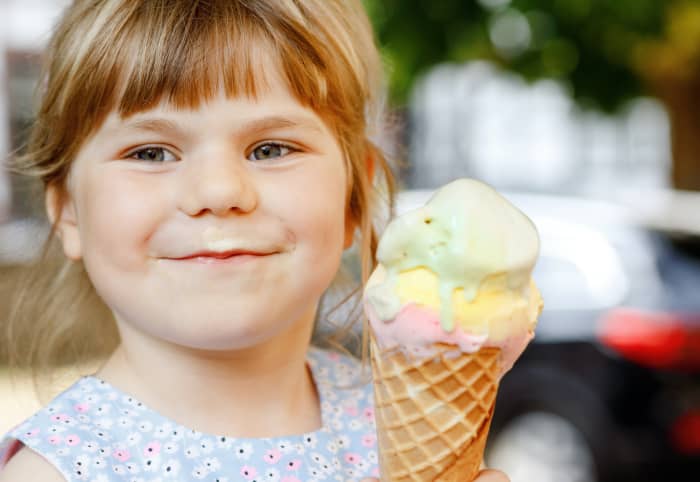 Everyone loves ice cream, but not everyone knows what it takes to get from cow to cone — or so the saying goes at Penn State. This short course explores the production cycle of ice cream, taking students all the way from the field to food services. This short course lasts seven days and includes more than 20 workshops that educate participants on everything from ice cream production technology to the science of flavoring.
While you may not be acquainted with college courses on ice cream production, this isn't brand new. This program is celebrating its 128th year and has welcomed more than 4,400 participants from all around the world (every continent except Antarctica, in fact).?Learn more about the?Cow-to-Cone Ice Cream Course here.
Don't miss: Older adults go back to college to learn how to retire
5.?Rockets and Instrumentation — University of Washington
Let's be honest — how many of us pretended to build a spaceship out of cardboard boxes when we were kids? No? Just us? Well, if you happen to be a kindred spirit, the Rockets and Instrumentation course at the University of Washington will blow your mind.
This hands-on class walks you through the process of building an actual rocket, including its telemetry system and payload. If you're scratching your head in confusion, don't worry. It's definitely more complicated than our cardboard box days, but by the end of the class, you will be able to launch your own rocket — although it may not make it all the way to space.?Learn more about?Rockets and Instrumentation here.?
6. Street-Fighting Mathematics
Math geeks gather around; this one is for all of us. The Massachusetts Institute of Technology is offering what is arguably one of the coolest math courses around. Street-Fighting Mathematics is all about using math to learn the art of guessing results and solving problems.
For the ultra-curious, the course techniques include everything from extreme-cases reasoning and dimensional analysis to successive approximation and pictorial analysis.
We have to admit, we aren't totally sure what all the means, but we do know the school confirms that no epsilons or deltas will be harmed in the making of mathematical geniuses.?Learn more about?Street-Fighting Mathematics here.
Read: Can you do math and yoga at the same time? Juggle while spelling long words? Here's why it could be important.
7. The Art of Walking
Got a pair of fancy feet? May as well earn college credit for them. Centre College in?Danville, Kentucky, opened this course in 2002 to give students the opportunity to rediscover the natural pace of humanity after the rise of planes, trains, and automobiles. How does it work? This curious course is a part of their study abroad curriculum, which means you earn credit for walking through some of the world's most interesting and historic places. Along the way, students participate in lessons designed to show the connection between a slower pace and the natural beauty and art around them.?Learn more about?The Art of Walking here.
Read the original article on Livability.