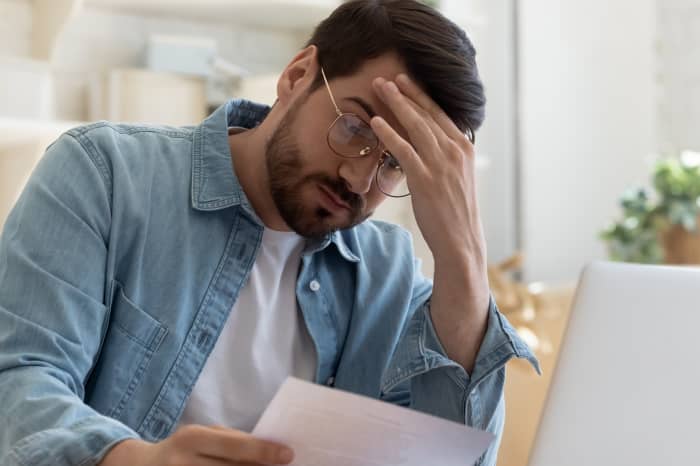 Question: I have been with a large financial services company for 11 years. While they have a variety of products and useful tools, I still feel as dumb as a box of rocks when it comes to investments and my holdings. I still don't understand how to read my monthly or quarterly reports. I want to follow up on individual stock tips, but unfortunately, I don't know where to start. I feel like I am at the mercy of my representative. We meet twice a year for a 5-minute review in which I am advised to make another investment of my holdings. What questions should I be asking my adviser? Is there a better way to move forward? Should I find a new company to work with? What other options should I consider??
Answer: It's a good thing you're seeking clarity on your financial situation. At the highest level, consider this: "Like with any service provider, if you don't feel that you're getting value, then it may be time to shop around. Consider listing your must haves with your adviser and the questions you want answered. If they cannot satisfactorily answer then absolutely start interviewing others to find a better match for you," says certified financial planner James Daniel at The Advisory Firm. This free tool from SmartAsset can match you to an adviser who may meet your needs.
It sounds as if you've never talked to your adviser about your goals, what you want out of life, and other financial questions you have. That's a problem: The essential foundation of proper wealth management is a comprehensive financial plan, so experts recommend making sure your adviser has built you one.
"No one should make any financial recommendation of any kind, including asset allocations, and especially product recommendations, without having first built their client an accurate holistic financial plan," says certified financial planner Amy Zamikovsky at Woodson Wealth Management.
Have an issue with your financial adviser or looking for a new one? Email questions or concerns to [email protected].
What's more, "if you're talking to your adviser for 10 minutes a year, then it would be hard to believe that they have a full understanding of what your financial objectives are," says certified financial planner Terrance Hutchins at Logos Financial Group. Periodic 5-minute reviews with your adviser won't accomplish that, says Bruce Primeau at Summit Wealth Advocates. "You need time to review and understand what you own and ask questions about what the long-term outlook is," he says.?
Every relationship is different, but many advisers have an in-person meeting or phone call with their client once each quarter to discuss portfolio changes and any questions or concerns the client may have. An adviser should also be able to walk through a client's financial statements and provide clarity or explanations on any changes that have been made since the last meeting.
Another thing to consider: Some large financial services companies can be fee-based and not fee-only, meaning they may earn a commission for selling specific financial products. This can present a conflict of interest as an adviser may not be recommending what's best for the client, but instead what will pay them a higher fee. To avoid this, seek out fee-only financial advisers who work as fiduciaries, meaning they're required to put their client's best interests first. A good indication that you're working with a fiduciary is if they hold a CFP, CFA or AIF designation. "I personally believe working with a fiduciary is your best option. This is someone who represents your best interests and not the interest of the company they work for," says Primeau.
Just like clarifying whether or not your adviser is a fiduciary, it's important to know whether or not your adviser has complete discretion over your account. "I'm curious how they are going about giving you individual stock tips. I'd want to know how the adviser has discretion over your account, meaning, can they place trades without your prior consent on every trade?," says Hutchins. To be sure, it's not necessarily a bad thing when an adviser has discretion over an account, so long as they invest in a way that's aligned with your risk tolerance and goals.
After 11 years, you should probably have some sort of understanding when it comes to your investments. "If you don't understand the investments you have, chances are you shouldn't be taking the risk on individual stocks. Find the book 'The Investment Answer by Goldie and Murray.' In less than 100 pages you'll get a good understanding of what really works, what doesn't and why it doesn't have to be complicated," says Kenneth Robinson, certified financial planner at Practical Financial Planning.?
Moreover, you mention being asked to make another investment of your holdings. Does this mean much of your money is sitting in cash and not being invested? "If that's the case, I would want to know how the adviser is compensated for their service and how much they're currently earning. I think you could benefit from at least having a conversation with another adviser to see how their process compares to what you have," says Hutchins.
At the end of the day, your adviser should be educating you, at least conceptually, so that you can understand how you're investing. "But most importantly, you should feel confident that they are giving you recommendations that will lead you to accomplishing your financial goals," says Hutchins.
Where to find a new adviser — and what to ask them
There are many online tools to assist consumers in finding financial advisers. Sites like the CFP Board's Let's Make a Plan and NAPFA's Find An Advisor both feature vetted, credentialed professionals. You can also use this free tool from SmartAsset can match you to an adviser who may meet your needs.
As for specific questions to ask your adviser, Marketwatch Picks has a helpful guide to get you started.?
Whatever adviser you choose, you should also educate yourself, says Primeau. "Even if it's only 30-to-60 minutes per week, you should be familiar with what's going on in the global environment and how it may affect your portfolio," says Primeau.
Have an issue with your financial adviser or looking for a new one? Email questions or concerns to [email protected].