As President Joe Biden marked his 81st birthday Monday, the White House continued to push back against the view that the commander-in-chief is too old for another term.
White House press secretary Karine Jean-Pierre was asked at a press briefing about whether there's any alarm behind the scenes on the age issue, as well as about political consultant David Axelrod's recent comments to the New York Times in which he expressed concern about Biden's re-election bid.
"There's no alarm happening behind the scenes," she said, adding that she's "not going to comment on everybody who has something to say."
Jean-Pierre talked up Biden's decades of experience in Washington.
"Our perspective is that it's not about age. It's about the president's experience," she told reporters. The press secretary said Biden has leveraged his experience to pass more bipartisan legislation than any other recent president and to manage multiple foreign-policy challenges.
"I would put the president's stamina, the president's wisdom [and] ability to get things done on behalf of the American people, against anyone —anyone — on any day of the week," she said.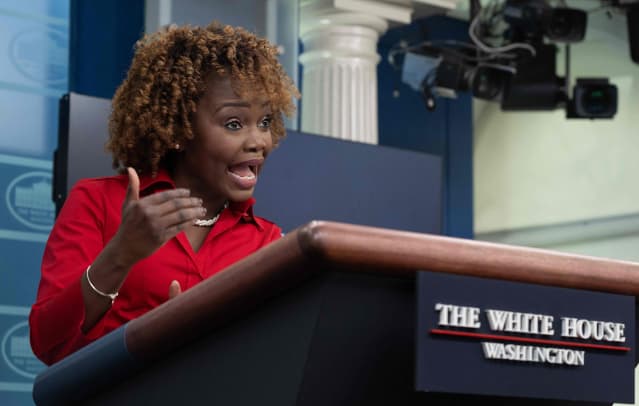 When asked about Biden's low approval ratings and other dismal polls, Jean-Pierre said such polling isn't unusual at this stage in a first presidential term, and that surveys had suggested two-term Democratic presidents Barack Obama and Bill Clinton wouldn't win re-election.
From the archives (July 2023): Biden's age is figuring 'prominently' in the 2024 White House race — but here's what the pundits could be getting wrong
Biden joked about his age as he spoke at an annual turkey-pardoning event Monday. "I just want you to know, it's difficult turning 60," he said.
Now read: Biden says he believes a deal is near to free some hostages in Gaza
And see: Biden administration isn't ending U.S. reliance on Elon Musk's SpaceX, White House says